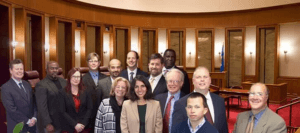 If you're facing sex crime charges in Oakland, hire an experienced sex crime lawyer at Summit Defense. We provide free consultations & affordable legal services.
Sex crime allegations are grim offenses with grim consequences. Sexual crime is a hard accusation that could get you arrested and imprisoned for long years. Our experienced defense attorneys will stand for your rights. They are experts at providing strong and compelling legal advice to help you fight back against false accusations.
SEX CRIME CHARGES OUR CRIMINAL DEFENSE LAW FIRM DEFENDS
Child molestation is considered a heinous crime. This sex crime involves a legal adult conducting sexual acts and advances towards a minor below 13 years of age. According to the law, this sex crime is not only limited to physical contact, but it also includes any acts considered as obscene and lascivious.
Punishment for this sexual crime could vary. Annoying or molesting a child could be considered a misdemeanor. A misdemeanor could face 1-year imprisonment and a fine of up to $3,000. However, felony charges could face a 3-year jail time and a fine of up to $5,000. Several charges could also come with this crime, depending on the nature of the situation.
Another minor-related sex crime, Child Pornography, is defined as possessing and/or distributing pornographic media content featuring minors below 18 years of age. Child pornography is a complex legal issue covering multiple technicalities. An individual can be charged with child pornography charges if they are knowingly producing or distributing child pornographic materials. They can also be accused if they are using a minor to produce pornographic content.
Indecent exposure, as defined by Penal Code 314, is an act of exposing one's private parts in public places or in any place where several people can see the act. Soliciting or convincing other people to expose their intimate areas is also considered an act of indecent exposure. Indecent exposure is considered a misdemeanor for first-time offenders and could be punished by 6-month imprisonment. An aggravated indecent exposure could be classified as a felony or a misdemeanor, depending on the nature of the case.
Lewd Conduct is an act of touching one's or other's private parts for sexual gratification, to annoy, or to provoke someone. Under Penal Code 647a, you can be charged with Lewd Conduct if you solicit or engage in this activity before a public audience or in the presence of someone who might get offended by this act. Lewd Conduct is considered a misdemeanor offense and not a sexual crime. Penalties for this act would include imprisonment for up to 6 months in county jail or fines up to $1000.00.
SOLICITATION & PROSTITUTION
Solicitation and prostitution are identified as an act of soliciting, agreeing, or engaging in sexual intercourse to get any form of compensation. Participating, soliciting, or agreeing in prostitution is a misdemeanor charge punishable by six months jail time and a $1000 fine. Solicitation and prostitution is an act violating the Penal Code 647b.
Rape is a violation of Penal Code 261 and 262. There are many classifications of this sexual abuse, but it all boils down to consent. Sexual interaction not meeting the consent of both partners is considered rape. Listed below are the different classifications:
rape involving the use of force, fear, or threats;
rape committed by two or more people;
sexual advancement towards an individual under the influence of alcohol;
sexual advancement towards an unconscious individual;
rape of a physically or mentally disabled individual;
rape committed by fraud;
date rape;
statutory rape; and
rape committed by a spouse.
Rape charges have a multitude of penalties depending on the severity and its classification. This sex crime is considered a felony under California law and is punishable by three, six, or eight years in state prison and a fine of up to $10, 000.
SEX OFFENDER REGISTRATION
Individuals with sex crimes charges are required by the law to register as sex offenders. Under Penal Code 290, a registered individual is required to provide their personal information, primary address, and any changes in their contact details. Registration as a sexual offender is done on an annual basis.
Failure to comply with the annual registration could lead to up to 1-year imprisonment for individuals facing charges for a misdemeanor and up to 3-years imprisonment for individuals convicted with a felony.
Sexual assault, or also known as Sexual Battery, is a serious form of sexual crime act. This is defined by Penal Code 243.4 as touching of intimate parts against their will with the purpose of sexual pleasure. The following actions are under the scope of Sexual Assault crime:
Unwillingly restraining of the victim;
Sexual action towards mentally and/or medically incapable individuals;
Fraudulent forms of sexual assault; and
Soliciting physical touch by fraudulent or forceful means.
Sexual Battery charges can be considered as a misdemeanor or a felony depending on several factors. If considered under a misdemeanor, the perpetrator could face a 6-month jail time and a fine of up to $3,000. If considered under a felony, the perpetrator could face 4-5 years imprisonment and a fine of up to $10,000. A Sexual Assault offender is required to register as a sex offender following Penal Code 290, regardless if considered as misdemeanor or felony.
Certain sex crimes, such as forcible sexual penetration under different classifications from rape, are also punishable by California law. Under Penal Code 289, forcible penetration with the use of foreign objects is considered a serious sex crime. This sex crime conviction could face punishment as severe as that of felony charges.
CONSEQUENCES OF A SEX CRIME CONVICTION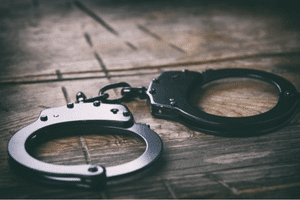 Sex crime offenders could face a variety of charges depending on the accusations and legal issues committed. They can be charged as a misdemeanor or a felony. A misdemeanor is a legal charge less severe than a felony. A misdemeanor charge could have a punishment ranging from 6-month to 1-year imprisonment and a maximum fine of $5,000 depending on the severity of the crime committed. A felony charge is more severe than a misdemeanor and punishable by 5 to 10-years imprisonment, sometimes a lifetime, and a fine of up to $10,000.
COMMON LEGAL DEFENSES TO SEX CRIME CHARGES
An experienced sexual assault attorney can devise several strategies to prove your innocence. Early intervention is an effective approach. This proactive tactic prevents charges before the injured party sends them. If you can prove that there is no sexual contact by uncovering evidence to support the statement will help in defending your case. An experienced sex assault attorney will help you look for evidence you might have missed that the sexual contact was consensual for both parties.
SEX OFFENDER REGISTRATION LAWS IN CA
The Sex Offender Registration Act, or the Penal Code 290 of California law, mandates all sex crimes offenders to register their updated personal and contact information every year.
As of January 1, 2021, California law set in place a tiering classification for sexual offenders and their frequency of registry. The tiering classifications are as follows:
Tier 1: Tier 1 is for sex offenders convicted with a misdemeanor, sexual battery, or indecent exposure. Sex offenders charged with these crimes are mandated by the law to register for at least ten years.
Tier 2: Tier 2 is set for sex crime offenders convicted with Child Molestation under acts of lewdness with a minor under 14 and non-forced acts of sodomy with a minor under 14 years of age. Offenders facing charges of these crimes are required by the law to register for 20 years.
Tier 3: Tier 3 is reserved for offenders charged with the most serious sexual offense such as rape, lewdness with a child by force or fear, sex trafficking children, sex crimes against children ten and younger, and repeated sex crime offender. Individuals charged with these sexual assault crimes are mandated by the law to have a lifetime registration as sex offenders.
CHOOSE OUR AGGRESSIVE & HIGHLY EXPERIENCED SEX CRIME LAWYERS FOR YOUR SEX CRIME CHARGE
At Summit Defense, our group of competent Sex Defense Attorneys will help fight for your rights and achieve the best possible outcome. Our group of expert and competitive Oakland Sex Defense Lawyers offers free consultation and case review. They will thoroughly investigate your case, provide assertive legal advice, and assist you throughout the criminal defense process. Our defense attorney offers top-notch legal representation for the falsely accused and will fight by your side to defend your rights and prove that you are innocent.
At Summit Defense, we value your rights and understand your situation. This is why we offer high-quality legal services that will help you get out of any false sex crime allegations because we know you deserve the best service.
SEX CRIMES FAQs