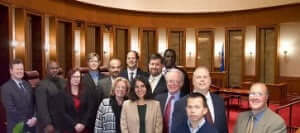 Do you need a San Jose DUI attorney? Have you have DUI charges or been arrested for drunken driving? If so, you must hire a drunk driving attorney who has experience in this area of law. You deserve the best representation possible while dealing with this challenging situation. At Summit Defense law office, a top San Jose Law Firm, our criminal defense lawyers have the knowledge and expertise to help get your DUI cases dismissed or reduced to reckless driving! Contact us now for free consultations.
THINGS TO EXPECT IN YOUR FIRST DUI

When you contact a San Jose DUI Attorney for your initial consultation, you're expected to provide the following information:
Your full name and current address for us to send all future correspondence regarding your case. If this address changes during representation, you must inform us immediately, so our communications go to a valid location.
A list of names and addresses of anyone who witnessed or got involved in the incident leading up to your arrest (e.g., passengers, police officers). To prepare an effective defense strategy for your San Jose DUI attorney, knowledge about what happened from as many angles as possible will help. It will ensure accurate assessments are made on how best to proceed with each case.
If you've already pleaded guilty, your San Jose DUI lawyer will need your court paperwork. It will let them determine if they can challenge other legal issues to reduce your penalties. While it is crucial not to plead guilty before consulting an attorney first, a San Jose driving under influence lawyer may still have grounds for challenging your plea based on specific circumstances surrounding the arrest itself.
HOW TO HANDLE A DUI IN SAN JOSE
It is best to hire a San Jose DUI lawyer as soon as possible after an arrest. It will ensure that they have enough time to review the case before you are required in court for your arraignment.
At Summit Defense, our criminal defense firm can represent clients at any stage of their San Jose DUI cases. We know every case has different circumstances and challenges depending on what evidence prosecutors have against you. Our San Jose criminal defense attorney will fight hard to get your case dismissed or reduced!
WHAT ARE THE PENALTIES AND SENTENCING IF CONVICTED OF DUI IN SAN JOSE?
In San Jose, the law considers DUI as a misdemeanor. Depending on the circumstances surrounding your arrest, you could face jail time and fines if convicted. However, the severity of penalties may vary depending on several factors.
One instance involves teenagers driving under the influence. The State of California has a zero-tolerance policy (ZTP) in terms of DUI. Drivers under 21 with more than 0.01% Blood Alcohol Concentration (BAC) will face serious consequences. These can include:
A lookback period of 10 years. It means that if the teenager is found guilty, the record will stay for ten years.
Driver's license suspension for one year.
Attending DUI seminars and education programs.
Payment of fees that can total up to a thousand dollars.
Limited scholarship grants, job opportunities, etc.
Drivers above 21 years old will also face different penalties when proven guilty of drunk driving. For adults, the BAC is 0.08%. It means that adults with more than 0.08% of blood alcohol concentration are guilty of driving under the influence. Penalties and consequences may include:
Serving up to 6 months in jail
Payment of $390-$1000 fine
A lookback period of 10 years
Impoundment of vehicles
Suspension of driving privilege for six months
Attending DUI educational programs and seminars
Civil lawsuits in cases involving wrongful death
Lastly, other factors may aggravate your sentence or penalty. If you're driving under the influence with a child under 14, you'll face enhanced penalties. If you're drunk driving while overspeeding and reckless driving, you'll add 60 days of jail into your sentence. Also, you'll face legal consequences if you provide alcohol to a minor, resulting in accidents.
WILL MY DRIVER'S LICENSE BE SUSPENDED?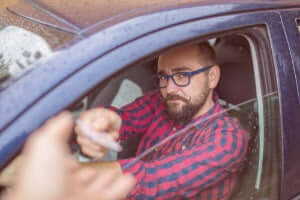 San Jose attorneys will help you know what to expect if your license gets impounded. One of the first steps a San Jose court may take during a hearing for drunk driving charges includes suspending your driver's license. That means that even with all efforts, it may be impossible for you to drive again until the suspension period ends. If you hire one of our San Jose DUI attorneys from our criminal defense law firm, we'll assist you in having this penalty reduced or eliminated as part of the negotiation process.
WHAT ARE DUI CLASSES OR PROGRAMS?
These San Jose DUI classes and programs aim to educate people on the dangers of drunk driving. It will also help them learn how they can make responsible decisions when drinking alcohol in public areas. If you fail to complete your assigned education courses, penalty fees may add to your overall charges.
You can find several options for DUI classes and seminars. These classes often last for 12 hours for first-time offenders. For repeat offenders, these classes may take up to 30 months to complete. The length depends on the frequency of the DUI case, whether you're a first, second, or repeat offender.
These San Jose DUI classes or educational seminars sound like a good idea at first. However, you must get an experienced San Jose DUI lawyer's opinion before attending one of these sessions. You'll need their insight because there could be other ways for you to have penalties reduced from court negotiations.
WHEN SHOULD I HIRE A DUI DEFENSE ATTORNEY?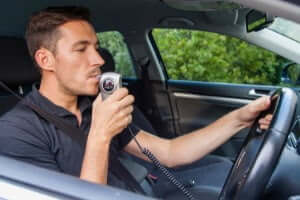 You don't want to wait for DUI charges to worsen. San Jose DUI lawyers can help you know how much time and money you'll need to be free of these charges. You should also hire an experienced San Jose defense lawyer as soon as possible after your arrest if:
Your BAC is above 0.08%
The officer smells alcohol on your breath, clothes, or person
There are other signs like bloodshot eyes, slurred speech, etc. indicating intoxication during the traffic stop
If any of these situations occur once police detain you, it'll get difficult to negotiate with them about reduced penalties without a San Jose DUI attorney by your side. You may also face enhanced penalties due to aggravating circumstances surrounding the San Jose DUI charge.
WHY CHOOSE SUMMIT DEFENSE ATTORNEYS FOR YOUR DUI ARREST CASE?
When you get yourself involved in a drunk driving case, don't hesitate to contact our Summit Defense legal team. We have San Jose DUI attorneys who can defend you against misdemeanor and felony charges. We'll make sure that your rights are respected, as well as ensure the protection of your privacy.
When you hire us, our criminal defense attorney will help you with the following:
Reviewing of evidence against you to make sure there are no loopholes.
Conducting a thorough investigation on your case before discussing it with San Jose court officials.
Providing legal representation in San Jose courts
Arranging deals for reduced penalties or charges
Staying current with all California drunk driving laws and regulations
Preparing necessary documents that can strengthen your position during negotiations
Representing you in plea bargains
Negotiating sentences down from felony convictions
Maintaining open communication with clients, so they're aware of what's going on at every step
Working closely with judges, prosecutors, police officers, law enforcement agents, etc.